As we approach the end of the year, we'd like to take a look back at the top Crosby Group stories of 2019—a year of growth and innovation. Undoubtedly, the two most significant highlights were the Straightpoint and Gunnebo Industries brands joining The Crosby Group. The acquisition of these two strong brands means increased value for customers and channel partners through a broader product portfolio, enhanced support and training, expanded geographic presence, and greater ability to deliver leading-edge rigging and lifting solutions.
Check out the 10 biggest stories from the Crosby Group brands in 2019: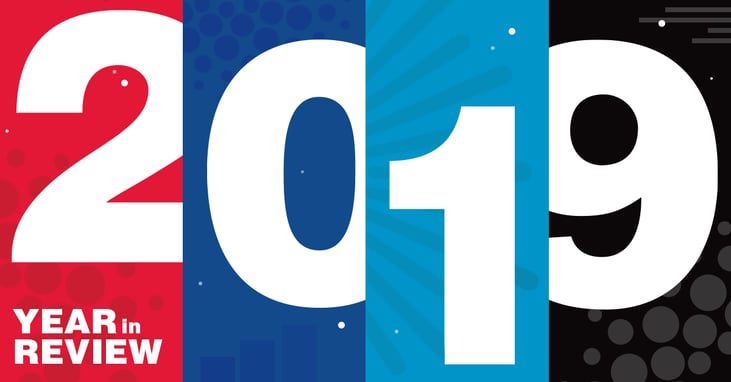 Top 10 highlights from 2019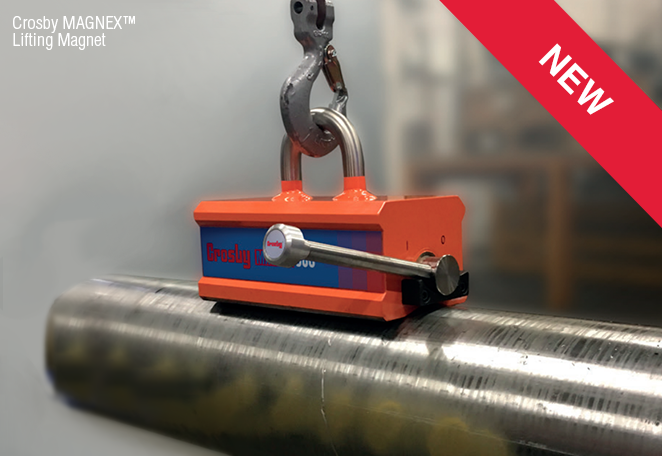 In early 2019, Crosby launched the new MAGNEX™ lifting magnet. The new solid steel, fully welded design with a recessed area provides a faster, more efficient method for lifting flat plates and round steel (or any similarly shaped fabrications). The magnet offers an innovative and patented easy switch stop block and is equipped with a ball-bearing and ergonomic handle for increased safety and ease-of-use. Learn more by downloading the flyer below or contact your local authorized distributor.
Download Crosby MAGNEX Lifting Clamp Flyer (PDF)
---

On October 3, Crosby hosted distributors and end users from across the world in Cradley Heath, West Midlands, to celebrate the 100-year anniversary of the Crosby Premeir Stampings, Ltd. facility. The celebration included a tour of the forging plant, a visit to the Black Country Living Museum, and a walk-through of one of the first industrialized landscapes in Britain.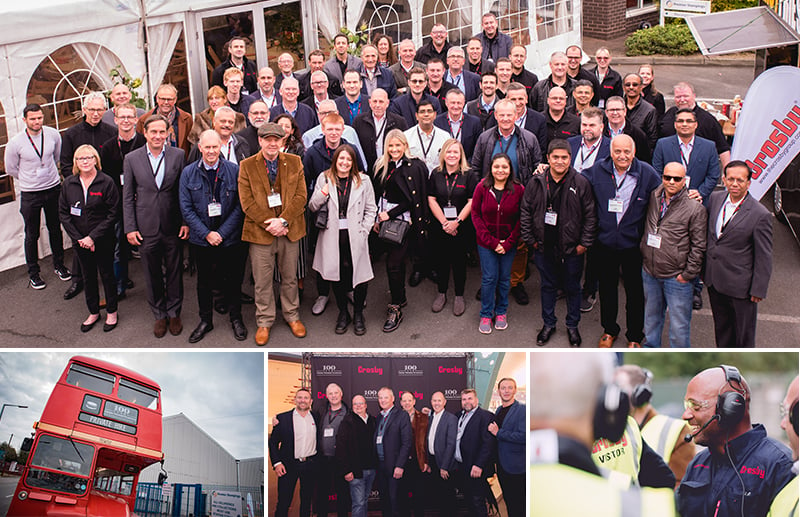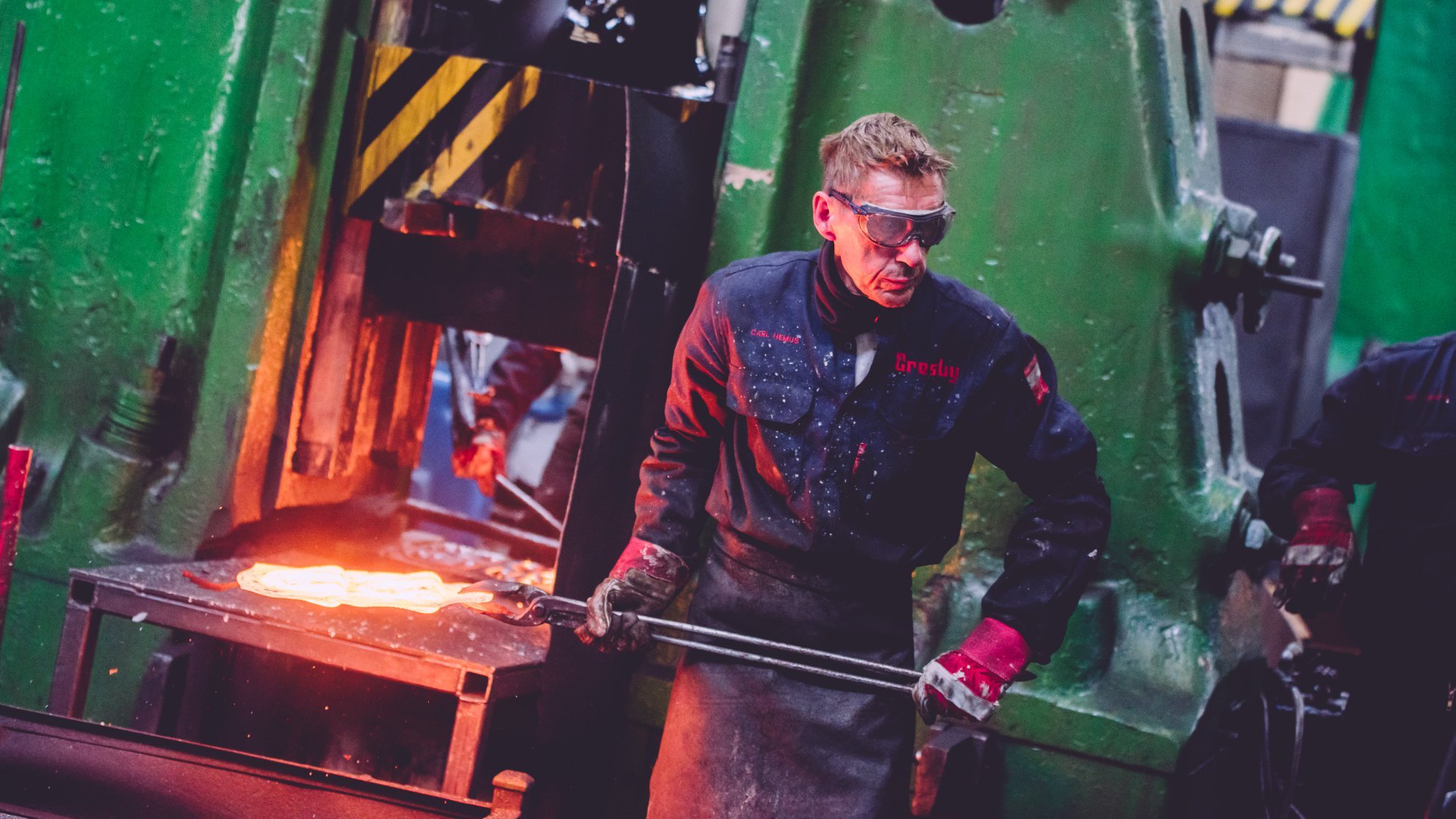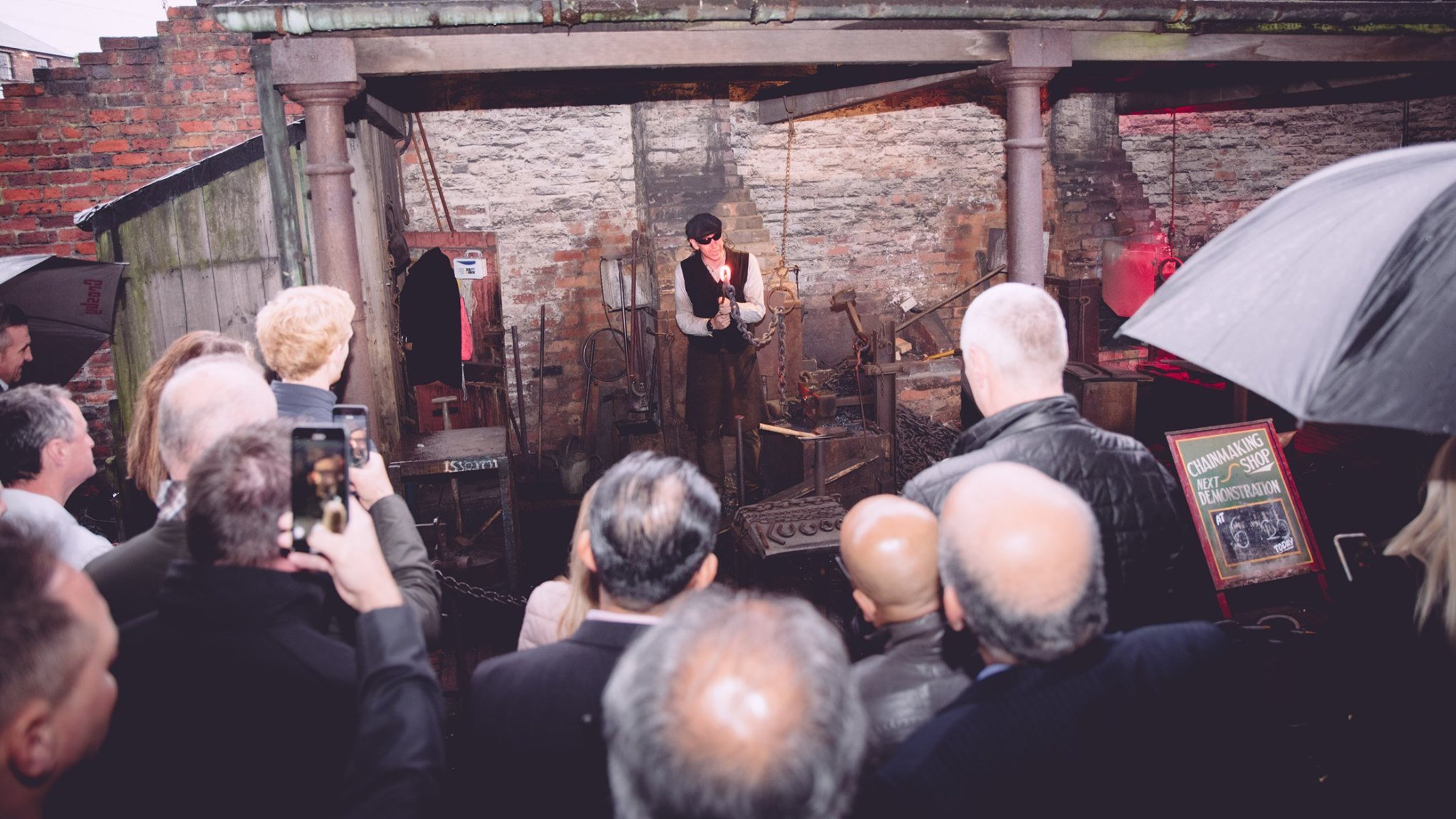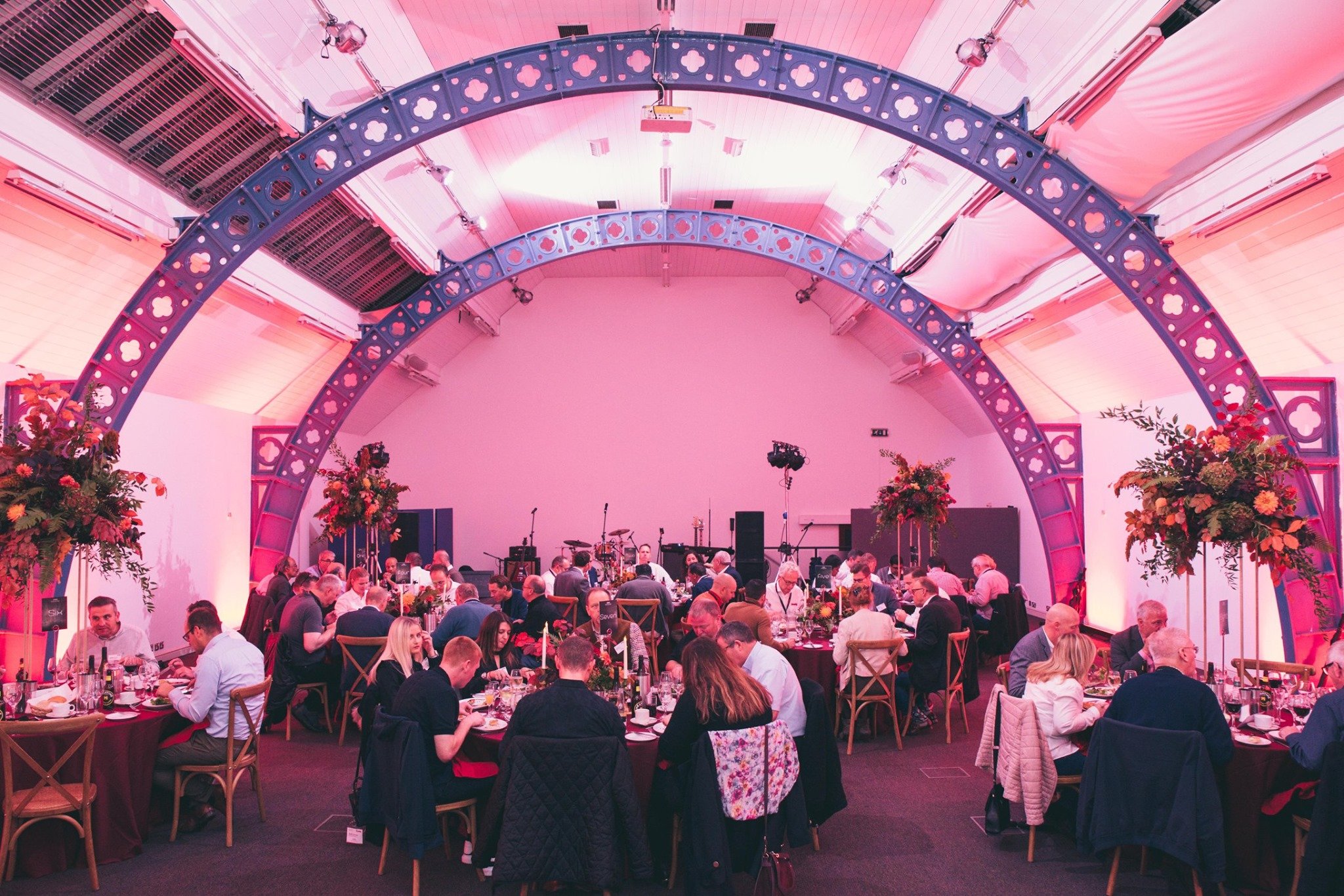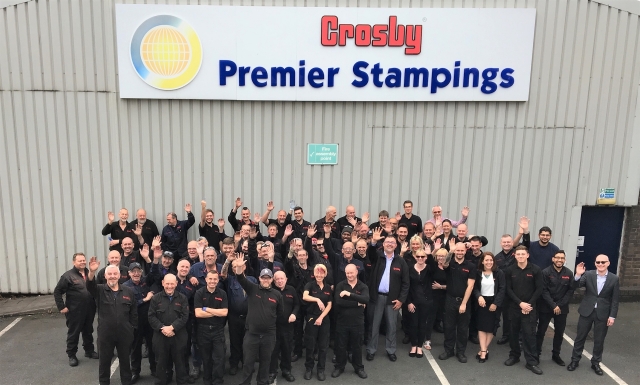 ---



In October, Crosby introduced a new blog, The Hook, as a source of valuable content, including practical training tips from the industry's leading experts; highlights of unique rigging applications and projects that include Crosby solutions; and the latest industry news, insights, and safety and regulatory updates.

Danny Bishop, Crosby's director of value added training, continued his popular blog series, Danny's Rigging Den, with five new posts last fall.
Read posts:
Importance of Initial Inspections
Key Differences Between Flemish Eye & Returned Loop (Turn Back) Eye Slings
---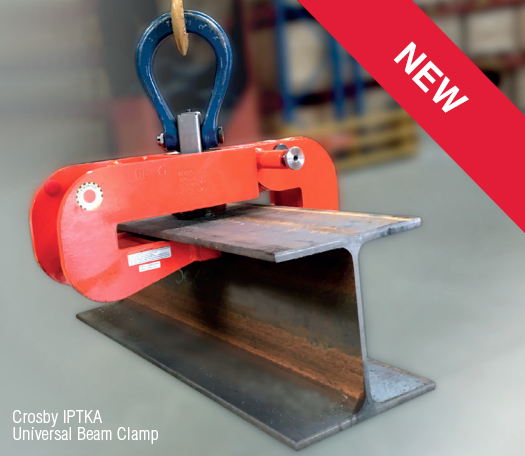 The new IPTKA universal beam clamp launched in early 2019 and sets the new standard for hoisting, pulling, and positioning beams. The clamp maintains full rated capacity at angles up to 90 degrees and is easy to close and open with a hinged body and self-locking device. The bail swivels 360 degrees and pivots 180 degrees, and it comes with integrated handgrips to ease handling. Download the flyer and contact your local authorized distributor to learn more. Download Crosby IPTKA Universal Beam Clamp Flyer (PDF)
---

Gunnebo Industries launched a new video series in June, giving a rare behind-the-scenes look into our production facilities in Gunnebo and Växjö, Sweden, that are dedicated to producing safe, reliable, and innovative solutions for customers worldwide.
See all videos from our plant in Gunnebo, Sweden
See all videos from our plant in Växjö, Sweden
---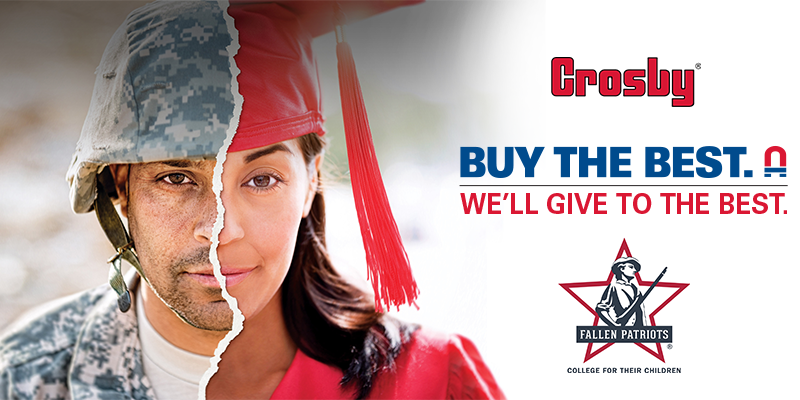 In July, Crosby presented a check for $25,000 to the Children of Fallen Patriots Foundation to fund a college scholarship for a child who has lost a parent in the line of duty. From April 1 through June 30, 2019, Crosby committed to donate a portion of every wire rope clip sale in the United States to Fallen Patriots.
Retired general David Petraeus kicked off the Rigging for the Troops campaign, and through the support of loyal Valued Business Partners and end users who chose Crosby clips and helped raise awareness on social media, the initiative was a tremendous success. Read full press release
Thank you to all of our campaign sponsors: ALP Industries, Inc.; Bishop Lifting Products, Inc.; Certified Slings & Supply; Crane Hot Line (media sponsor); Holloway Houston, Inc.; Hanes Supply, Inc.; John Sakash Company, Inc.; Kennedy Wire Rope & Sling Company; Mazzella Companies; Nelson Wire Rope; Peak Trading Corp.; West Coast Wire Rope & Rigging, Inc.; Commercial Group Lifting Products; Fulcrum Lifting; Industrial Wire Rope Supply Company, Inc.; Tri-State Wire Rope; Brown Perkins, Inc.; Gulf Coast Marine Supply; and Rockford Rigging, Inc.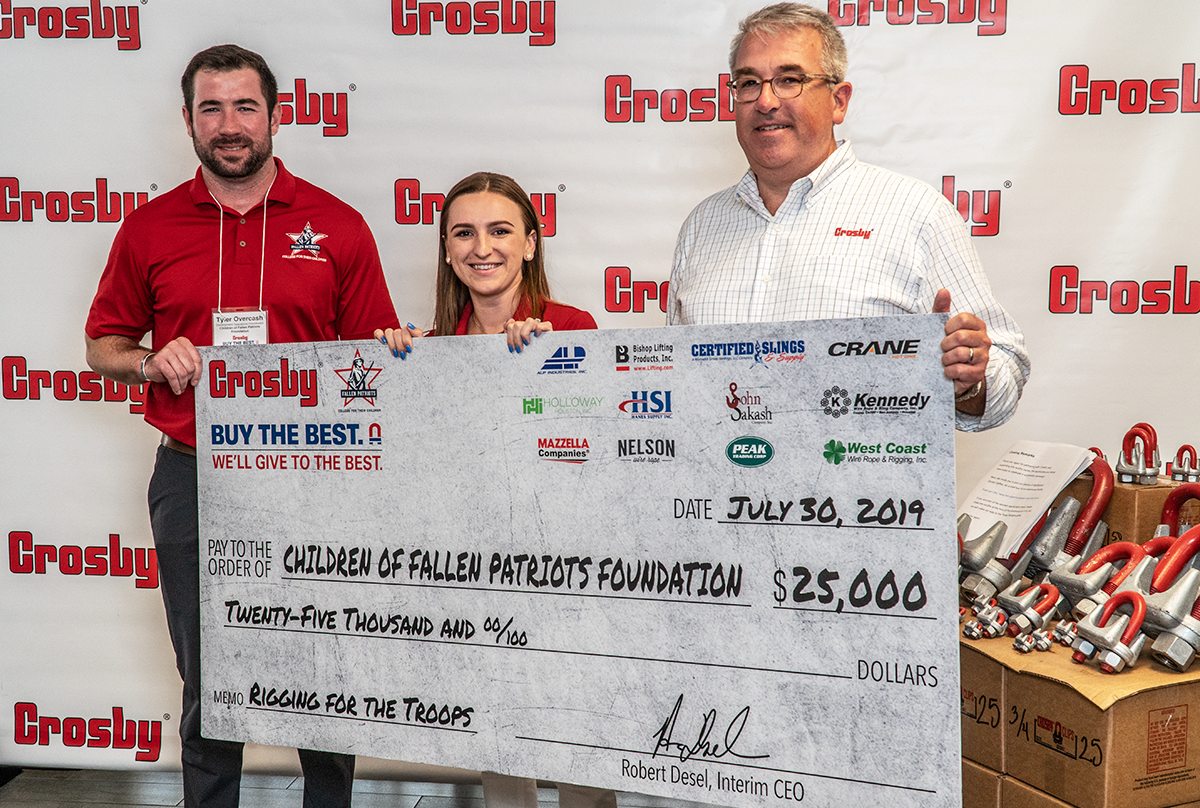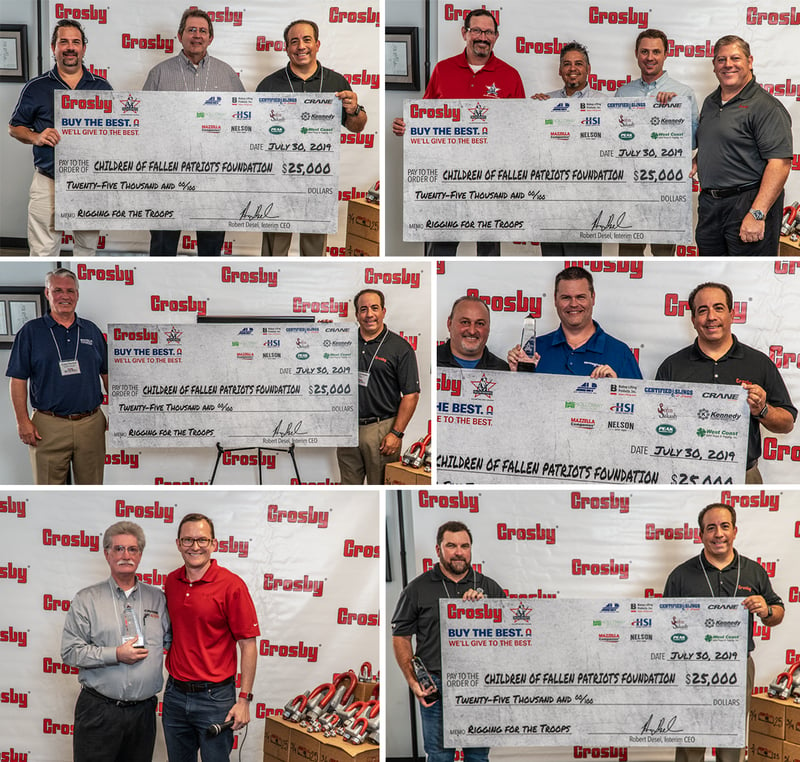 ---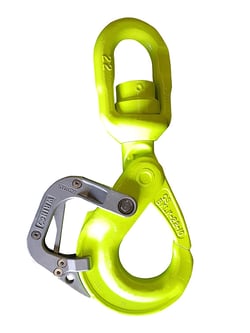 In May, Gunnebo Industries launched the HDG Safety Hook. The new hook, designed for high-impact and low temperature offshore applications, provides all of the benefits of the original BK Safety Hook but boasts a longer lifetime and requires less maintenance in corrosive environments.
The hook is hot dipped galvanized and powder coated in fluorescent yellow. The high visibility color increases the safety for operating personnel, while the coating provides outstanding resistance.
The HDG Safety Hook is compatible with the WRIN STR Handle—a perfect match for increased safety and longer product lifetime. With this unique handle, the operator may open and close the safety hook without placing their hands inside the hook. The handle is easily mounted on the safety hook, without compromising the integrity of the design and capabilities of the hook.
Learn more about the HDG Safety Hook
---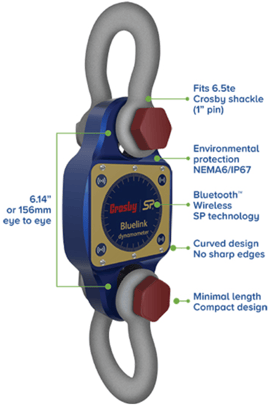 In March, Crosby Straightpoint launched the Bluelink Bluetooth Dynamometer with proprietary wireless technology. The new digital dynamometer is constructed from high-quality, aerospace grade aluminum and is designed to replace outdated mechanical products still used in the field.
The Bluetooth signal effortlessly connects to any iOS or Android smartphone that has SP's free HHP app installed and provides the operator a wireless range of up to 328 feet (100 meters), allowing them to stand a safe distance from the load. The app also allows the operator to log data versus time, or on events such as over or underload, and the adjustable alarm will alert the operator on their smartphone if any overload is occurring.
Learn more about the Bluelink Bluetooth Dynamometer
---

In June, Crosby introduced the Rigging Industry Insight Series. The campaign focused on the key differences between vertically and non-vertically integrated supply chains and the importance of knowing who is really behind the rigging hardware you choose. Not all 'branded' products are manufactured by the brand owner, and it's crucial to have visibility into the source and country of origin of the raw materials used to create your equipment.
---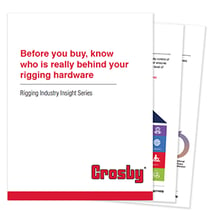 Download the free Rigging Industry Insight Series white paper
Watch all Rigging Industry Insight Series videos
---

Crosby is known for its world-class training program and relentless commitment to safety. In August, we expanded our popular on-site safe rigging clinic program to include the Rig Safe, Rig Smart Trailer in Europe. The fleet now includes two safe rigging awareness trucks serving North America and the new trailer in Europe.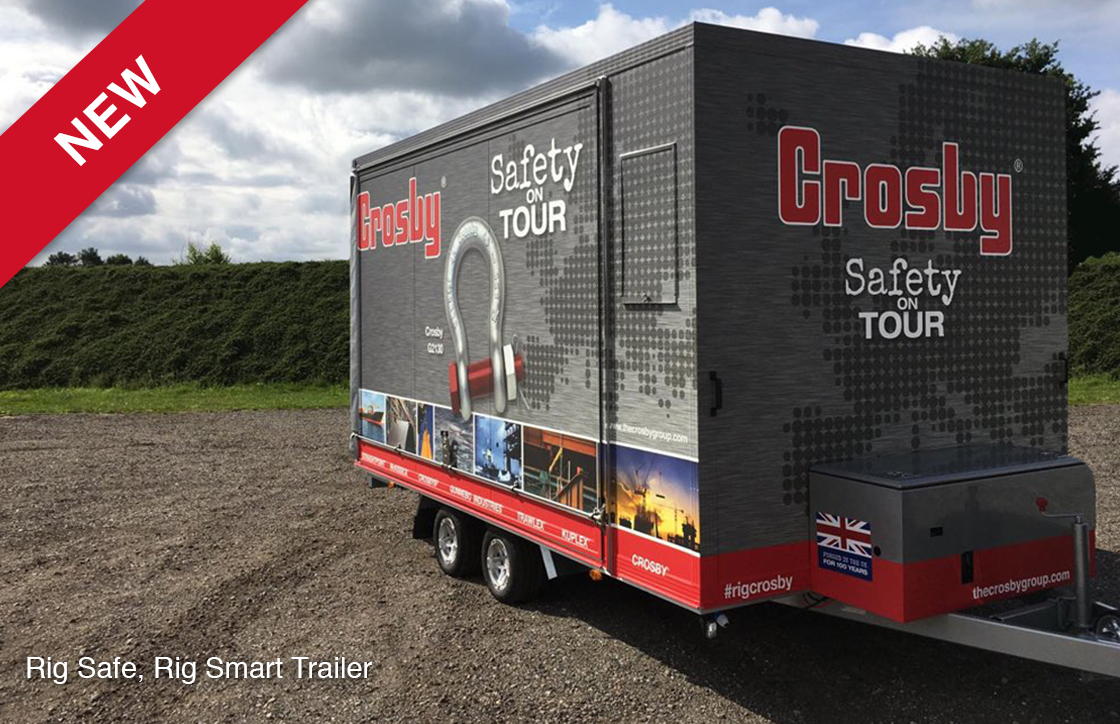 In 2019, the Crosby trucks and trailer conducted more than 650 demonstrations in more than 250 cities and trained more than 17,000 people across North America and Europe. On-site clinics are designed for site supervisors, safety professionals, riggers, and crane operators. The clinics consist of Crosby trainers conducting live load, break test, and product application demonstrations, providing hands-on experience of safe, effective, and efficient rigging best practices. No other manufacturer delivers more training support at the point of use.
Request an on-site safe rigging clinic at your job site
---

Thank you
Thank you for your support of The Crosby Group. We look forward to a successful 2020—a year of continued focus on providing you safe, reliable, and innovative solutions.