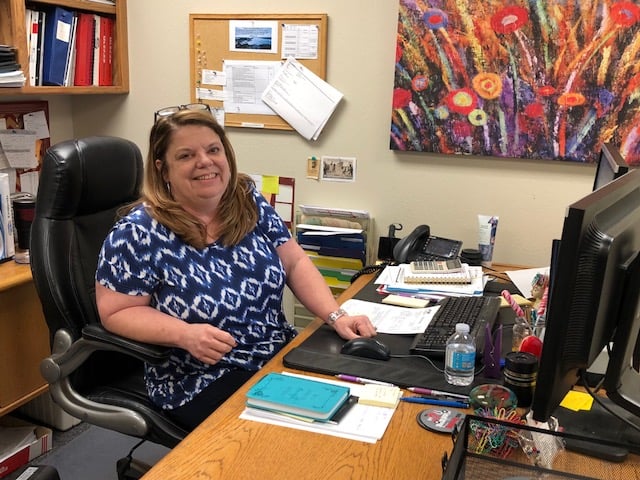 [Stephanie Price, Director – Canada Supply Chain]
Stephanie Price has been with Crosby since 1994. She started her journey 24 years ago, down on the shipping dock. She filled out all BOL's (Bill of Lading), contacted freight lines, and pulled tickets for shipments. Stephanie soon became the Crosby- Tulsa receptionist, and then moved to Accounting for McKissick. After two years, she found her calling and moved to Customer Service. She has climbed her way up through every level of the Customer Service department.
It was hard to leave from Customer Service, but in 2011, Stephanie was brought an opportunity to be in "Specials". Crosby can manufacture highly specialized parts for specific lifts and other applications. Specials allowed Stephanie to get involved in highly engineered projects.
She rose to the position of Manager in Specials, but in 2017 she went back to her true love, Customer Service, to serve as Manager. Halfway through 2017, Stephanie was presented the opportunity to be the Customer Service Director over all areas of Customer Service; Domestic, International, Canada, and Specials.Now, Stephanie is excited for her most recent advancement, to Director – Canada Supply Chain.
"I am excited about this new job, a whole new software system to learn, and many exciting challenges."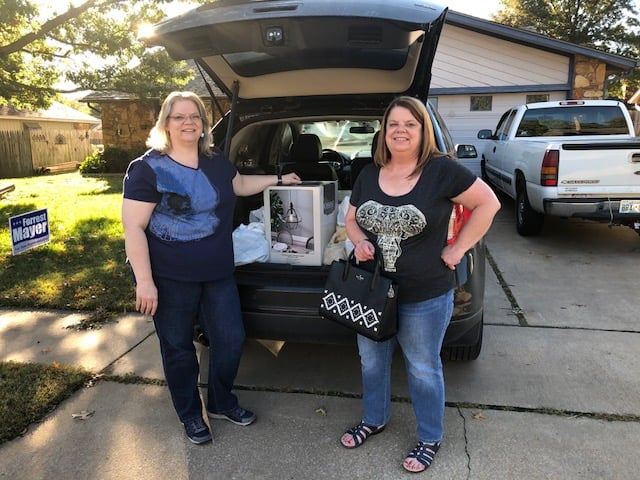 [Stephanie with her sister, Adrienne Rider]

In Stephanie's spare time, she focuses on family and faith. She enjoys spending time with her family, especially her sister. Her sister had moved closer to Stephanie about a year ago, after 20 long years of living far from each other. She tries to spend as much time with her as possible, which includes lots of shopping together. Stephanie is also very involved with her church, Life Church. She is a Coach on the Operations team. She leads other volunteers, serves on Baptisms, and helps with events throughout the year.
Customer Service is an attitude, not a department. That is why Stephanie is held in such high regard here at Crosby. Her friendly, positive attitude is felt by every employee she works with and every customer she interacts with.