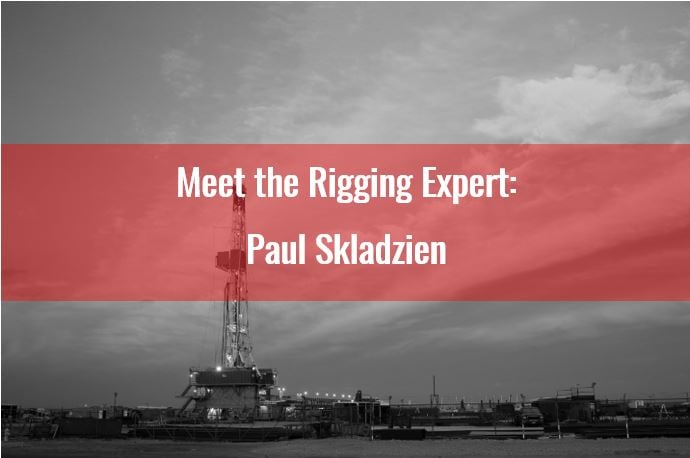 Paul Skladzien has been in the rigging hardware industry for 34 years, most recently with Crosby since 2008. As the District Sales Manager and Product Trainer, Paul is responsible for managing and directing the sales in Oklahoma, Kansas, Colorado, Utah, and New Mexico with many diverse markets. His focus being on the land-based oil and gas markets. He resides in the wonderful city of Wichita, KS with his wife, Valerie.
When not traveling for work, Paul enjoys playing golf and spending time with Valerie and their three children, and three grandchildren.
"Paul Skladzien's experience in the rigging world is second to none. He is a true industry veteran. If you have a question, issue or problem, Paul won't steer you wrong."
Chris Whitehead, Crosby VP Sales - West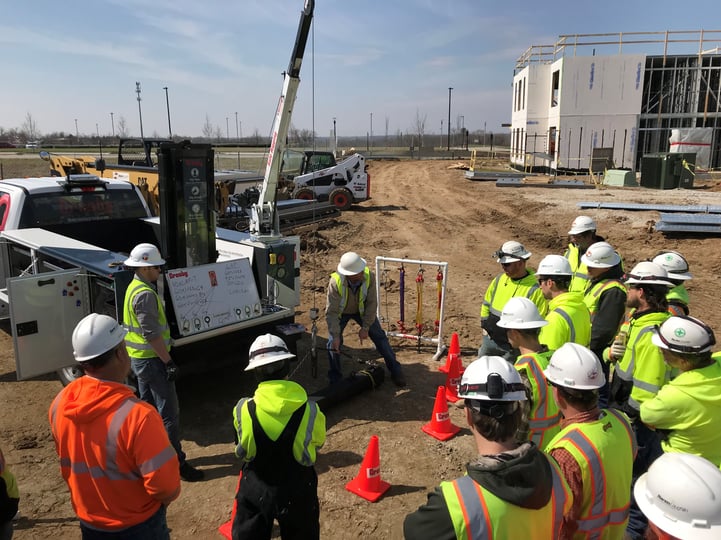 [Paul Skladzien conducting an on-site safe rigging clinic in Lenexa, KS]
In addition to his sales efforts; Paul manages the training objectives for his territory, providing distributors and end-users with world class training programs. In his work with Crosby, Paul has instructed over 150 training classes on the fundamentals of rigging.
"Paul Skladzien and I have worked closely for over 16 years in various capacities and with multiple employers. I have relied on his industry and product knowledge, and insight countless times over the years."
Yigal Cohen, Crosby District Sales Manager – Product Trainer
Paul was led to the rigging industry at an early age. He had realized college was not for him, right after high school, and he found a job working in a warehouse for a small distributor in Wichita, KS. That small distributor made chain slings to order and was a wire rope warehouse.
He had lefty the industry for a mere three years to the cutting tool industry, before he came back to that same small distributor as the Branch Manager. He stayed in distribution for a few years before his dream came true and an opportunity presented itself for him to go work for a manufacturer of chain and rigging hardware. He has been traveling to multiple states, selling rigging hardware, for 25 years now. Paul thoroughly enjoys learning about Crosby's distributor partners and end users; what they manufacture, their specific processes, and what their markets are.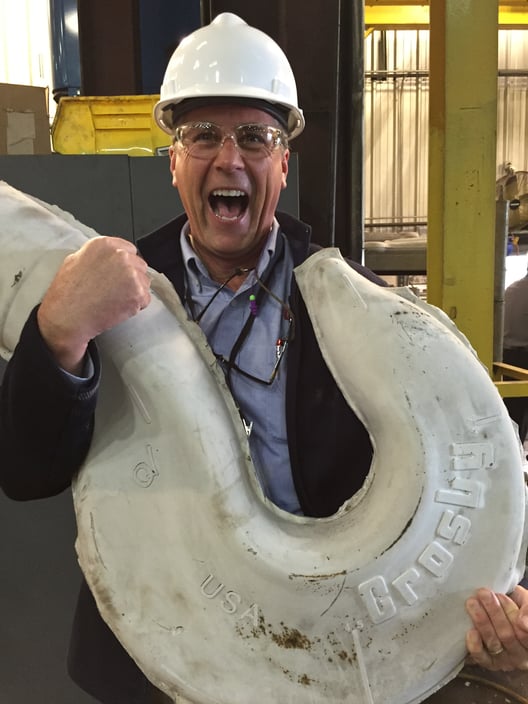 "The best thing about my job is actually the coworkers, distributors, and end-users of Crosby products that I get to work with. You are only good as the people you surround yourself with. I'm still learning, our industry is always changing with updated ASME and OSHA standards. An expert to me is somebody that knows everything. I have yet to meet anyone that truly knows everything." - Paul Skladzien
One of Paul's favorite training tools is the Rig Crosby On-Site Safe Rigging Truck. He believes the users of slings and rigging hardware value the visual demonstrations. Seeing products in action really drive points and are eye opening to our customers.
If you would like to learn more about Crosby's On-Site Safe Rigging Clinics, please visit www.rigcrosby.com.