Paul DeMattie is VP of US Sales/East Region & Product Trainer for Crosby. He has worked in the lifting and rigging industry for over 15 years and joined Crosby back in 2009. He graduated from the University of New Haven with a Bachelor of Science in Business Administration, and a master's degree in Management from Albertus Magnus College.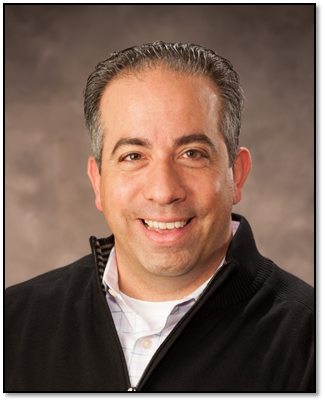 "From the moment I started at Crosby, I realized this was a very special company. The passion shared by all its employees from the manufacturing process, quality control, engineering, marketing, and our highly respected customer service team. I would be remiss not to mention our world class distribution network, who support Crosby and its brand leading products in their respective markets. It's a privilege working alongside such knowledgeable customers every day." – Paul DeMattie
Paul is responsible for managing Crosby's sales efforts East of the Mississippi, and has held the position of District Sales Manager, Regional Sales Manager, and Product Trainer. Paul also proudly represents Crosby as a board member for AWRF - Associated Wire Rope Fabricators.
Paul resides in Connecticut with his wife Maria, and daughters Morgan and Ava. When not traveling throughout the Eastern US with his team, Paul enjoys family time spent watching his daughter Morgan's field hockey games, and his daughter Ava's softball games.
"When you work for the market leader, you get a unique opportunity to see projects being built from the ground level. I've had the opportunity to work closely with key end users of our products on very iconic and once in a lifetime projects. Whether it was the building of the new Freedom Tower, World Trade Center Transportation Hub, the Tappan Zee Bridge, or the lifting of a 1,100-ton deckhouse for the new Zumwalt Naval Destroyer".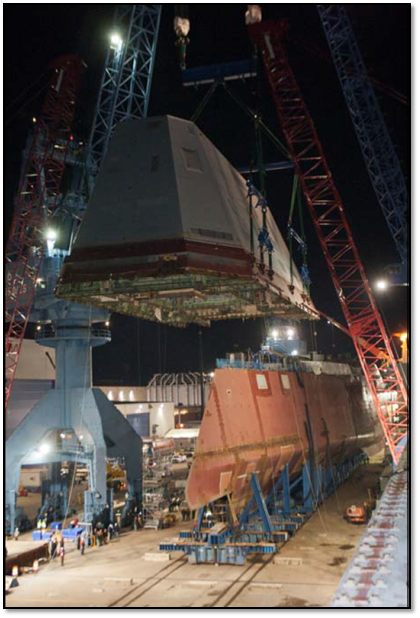 [lifting of a 1,100-ton deckhouse for the new Zumwalt Naval Destroyer]
Companies rely on Crosby to provide products that exceed the minimum standards required in the high-risk world of rigging. Fatigue ratings, ductility, and impact properties are crucial to real world applications. Quality rigging and application training should be obligatory to prevent any hazards or injuries.
Since the inception of Crosby training in 1991, over 400,000 individuals have attended a Crosby rigging seminar focused on proper application of rigging products.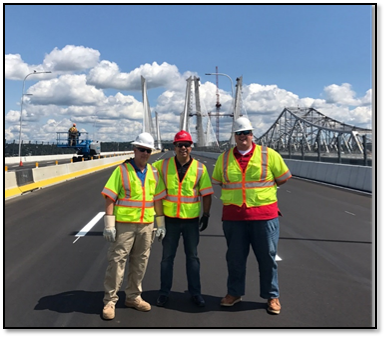 [Tappan Zee Bridge Project]
"Whether it's a construction site, manufacturing facility, or steel mill, the Crosby Rig Safe Rig Smart truck allows us to come directly to end users to educate in a broad market area. My team has had great success working with key end users throughout the Eastern region".
Click below to register for a Crosby On-Site Safe Rigging Clinic!