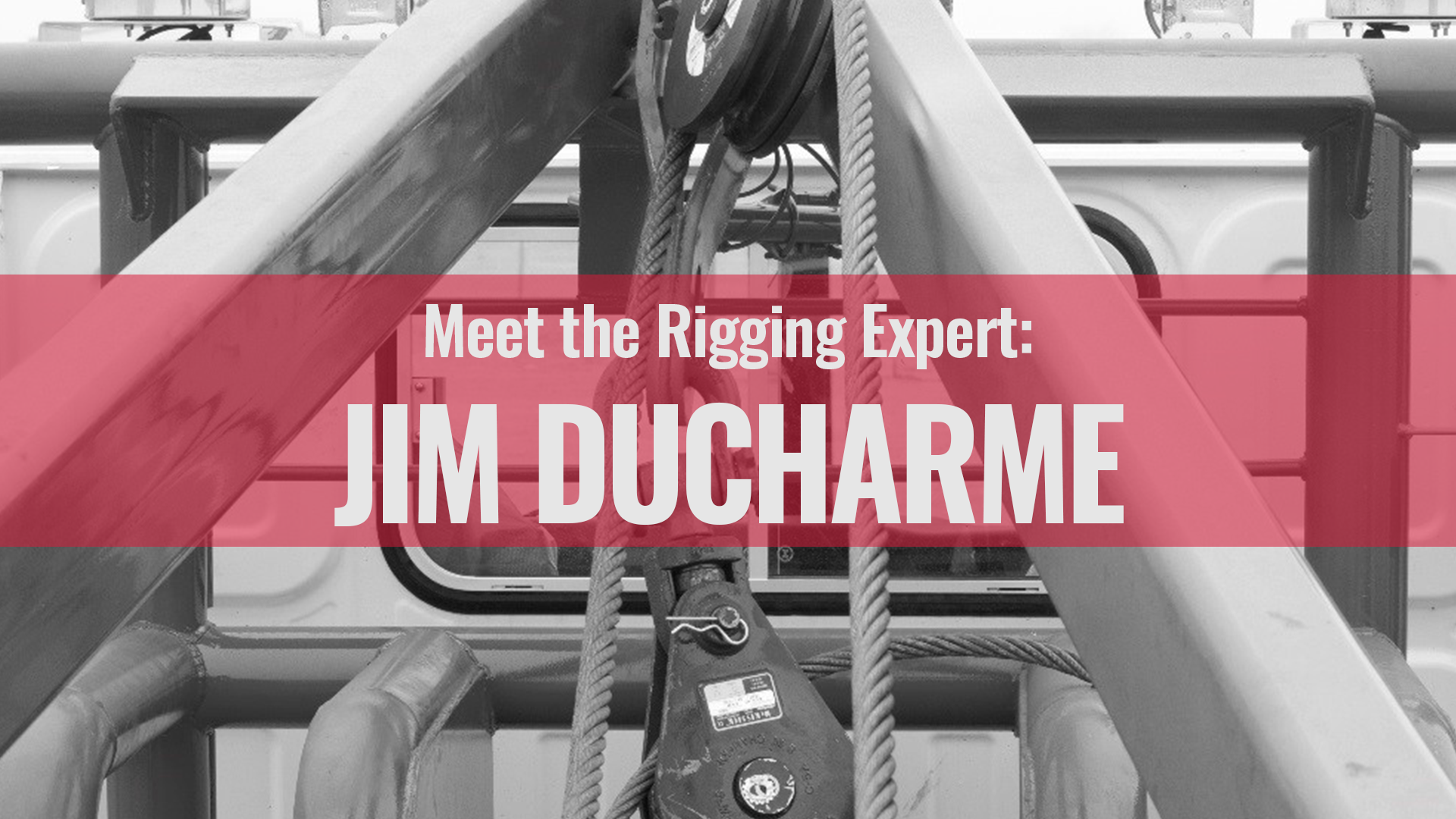 Jim DuCharme is the District Sales Manager and Product Trainer for Crosby overseeing the West Coast of the United States. He considers himself to be the luckiest of all Crosby salespeople, from a territory perspective. Jim has had the opportunity to sell Crosby products in the beautiful states of: California, Hawaii, Alaska, Arizona, Washington, Oregon, and Nevada.
In Jim's free time, he enjoys playing golf, cooking, and traveling with his wife, Kelly.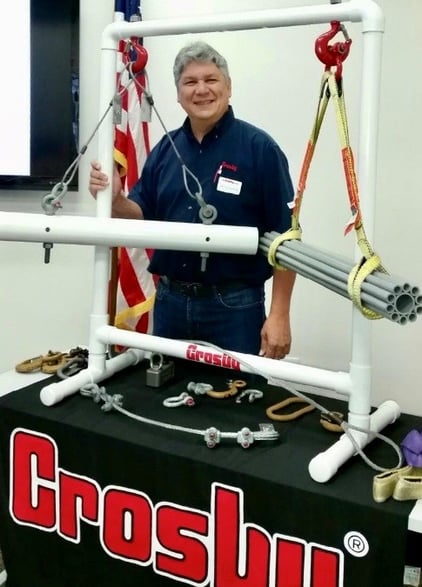 [Jim DuCharme at a training in Port Hueneme, CA]
Jim has been in the rigging industry since 1986. He has been a part of the Crosby team for over 10 years, joining in March of 2008. His true passion for the rigging industry is with the training. Jim enjoys the challenges of questions he receives from training attendees, and seeing the reaction when someone discovers something new, is always inspiring.
"What I like about Crosby, is that we are the complete package. Crosby doesn't just sell the product then walk away. We offer support long after the product is in use."
Why He Loves Training
Immediately after a Crosby RTD (Rigging Trainer Development) class that Jim lead a few years back, he was met by one of the attendees who wanted to personally thank him for the class. The training had a powerful impact on the attendee, as he was involved in a previous accident from a dropped load. It did not result in any injury or damage, but it was a near miss (just inches) from a man on the ground. The Crosby training class taught him why he made the initial mistake, and was relieved that he would never repeat it again.


[Jim DuCharme in Las Vegas, NV]
"It is a great feeling knowing that I am part of something (Crosby Value Added Training) that could make a serious difference in people's lives."