Crosby Hires Luke Rivard as the District Sales Manager-Product Trainer
Crosby is pleased to announce that Luke Rivard will be joining the Crosby team as District Sales Manager - Product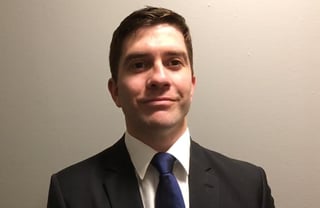 Trainer working in the Sales Department. Luke will be based out of Connecticut and will be tasked with supporting the Crosby distribution channel in the Northeast. Luke will develop strategies to penetrate end-user markets to drive specifications, support product awareness through Crosby's World-class training programs, and support brand preference for Crosby products throughout his territory. This will in turn drive increased demand through our distributorship channels, and support end user efforts throughout the territory.
We are excited to welcome Luke to the Crosby team. He had spent three years working for Crosby supporting distributors and end user's in Brazil. In addition, Luke has spent time with TSC Manufacturing a crane, handling equipment, and drilling equipment manufacturer. Most recently, Luke worked for GKN Land Systems focusing on the steel, crane, and infrastructure markets.
Luke graduated with a BS in Ecology and Environmental Science from the University of Maine in 2005. He will reside in CT with his wife Alice and their son William. Luke has expressed his enthusiasm to re-join Crosby, and looks forward to working with the many valued Crosby business partners in his territory.