Jamie Kirkbride has assumed a new role in the organization as Area Sales Manager, UK North, responsible for the sales of The Crosby Group portfolio, with brands including Crosby, Gunnebo Industries, Crosby Straightpoint and recently acquired leading mooring brand Crosby Feubo.
In this new role, Jamie will relocate to Aberdeen in Scotland, regarded as the heart of the Oil & Gas industry in the UK & North Sea. Jamie will have heavy focus on supporting our local distribution partners in the region. With Jamie located in Aberdeen, the customers in the northern region have never been closer to The Crosby Group, and they will now have local support 24/7.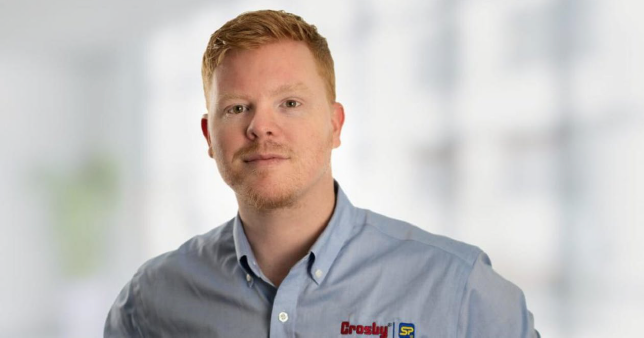 "Jamie has a broad range of knowledge and more than 10 years of experience developing business in emerging markets, particularly in the oil and gas industry. We are very excited with him assuming this new role which will bring great value to our customers in the region", says Justin Whelan, Commercial Director, The Crosby Group UK.
Previously, Jamie has spent several years working in Africa and more recently, the Middle East, before joining The Crosby Group as Business Development Manager for Asia Pacific in 2019. He has a BSc in Business Management and Marketing from University of Northumbria at Newcastle.
---
About The Crosby Group
The Crosby Group is a global leader in the innovation, manufacturing and distribution of products and services used to make lifting and load securement safer and more efficient, with premier brands such as Crosby, Gunnebo Industries, Crosby Straightpoint, Acco, McKissick, Crosby Feubo, Trawlex, Lebus and Crosby IP.
With global engineering, manufacturing, distribution and operations, the company provides a broad range of products and solutions for the most demanding applications with uncompromising quality that exceed industry standards.
The Crosby Group, with its team members around the world, provides an unparalleled training program supported by industry experience dating back hundreds of years, creating safer work environments for people everywhere.