Crosby Hires Jon Backes as the General Manager, Tulsa
Crosby is pleased to announce that Jon Backes will be joining the company in the position of General Manager, Tulsa.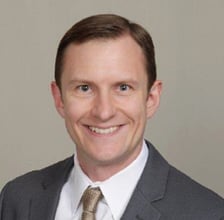 Jon comes to us from Culligan International, Rosemont, IL, where he was responsible for directing multiple distribution and manufacturing sites. He has success in operations management, creating cross-functional team leadership, global logistics operations, customer relationship management and strategy deployment.
Jon will be tasked with driving transformational change in the Tulsa site as it relates to Safety, Quality and Delivery. Jon will also be responsible for implementing new directives for growth and better efficiency, which will result in a more customer-focused organization.