In our Employee Highlight series, we will be introducing you to various Crosby Team Members. Many are old pros you may know, others are new and some have been with us a while but haven't been in the limelight much. The first up is Mike Wheeler, Director of Marketing.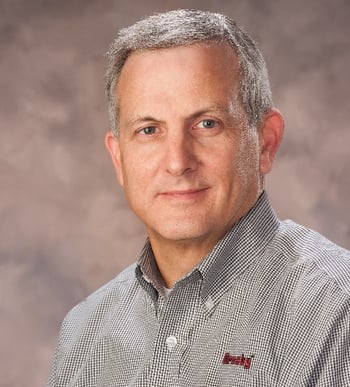 What do you enjoy most about your job?
I have been blessed with a job that I look forward to each day. And although there are many things I enjoy about Crosby, number one is the opportunity to be associated with some great people. Whether Crosby team members, distributor personnel, vendors or end users, I am a better person as a result of the many relationships I have been fortunate to form.
What are some of the activities you enjoy the most outside of work?
I do not sit much. I enjoy spending time in my yard (I love the outside), with my family (especially my grandkids), and shopping for antiques and "old stuff" with my best friend (Carol, whom I have been happily married to for 36+ years). In addition, as my Christian faith is at the core of who I am, I enjoy spending time in fellowship with my church family.
What is something your co-workers might not know about you?
I am a weather fanatic and really enjoy Oklahoma Springtime. I always wanted to be a meteorologist and it is reflected in my favorite websites, as they are weather related. My dad told me I did not have a face for television so I chose the business world. I guess my occupation has something in common with meteorologist, forecasting. I have just always forecasted sales of shackles, clips and other rigging instead of the weather.
Share some words of wisdom with the world! (Ex., personal motto, words to live by, life lessons, career advice, etc.)
Although careers are vitally important to meeting the internal desires of being successful, it is the seemingly small things that one must embrace. Enjoy the little things in life such as the spectacular sunrises and sunsets presented to you each day and the opportunity to spend quality time with friends and family as life is fleeting. Finally, never let anyone come between you and your dreams.