Recently, Leo Marquis, Crosby District Sales Manager and Product Trainer, and one of our strategic distribution partners set up a Crosby On-Site Safe Rigging Clinic with the Crosby Rig Safe, Rig Smart truck with a Florida based end-user. The end-user specializes in custom metal fabrication, CNC machining, EDM (Electrical Discharge Machining), welding, electrical & mechanical design, assembly & finishing services.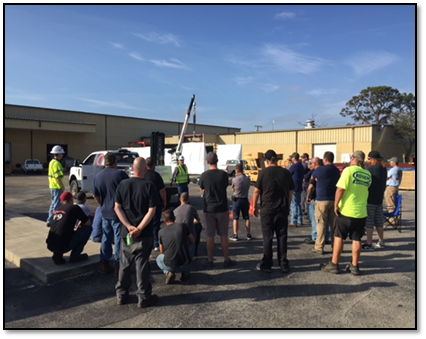 They were using a competitor's eye bolts for lifting points on various pieces of fabricated equipment.
After Crosby trained the end-user on some of the key benefits of Crosby hoist rings over the competitor's eye bolts, the safety manager made the decision that hoist rings, overall would be a safer option.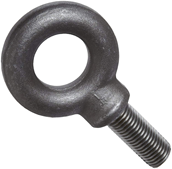 vs.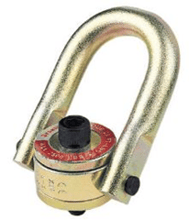 How did Crosby win?
During the Crosby On-Site Safe Rigging Clinic, Leo was able to educate the end-user on Crosby's advantages.
Safety advantage:
No need to calculate reduced capacities at different angles.
No risk of out of alignment with sling.
Performance advantage:
No loss of working load limit (WLL) at any angle
Higher capacities for heavier lifts
Training advantage:
Crosby offered to provide additional training on the fundamentals of rigging.
The Results
The Florida based end-user now specs in Crosby HR-125 hoist rings for all their lifting applications.
Know your lifting and anchor points! Click Below.