The newly released 2018 edition of ASME B30.20 Below-the-Hook Lifting Devices document contains general revisions, and a new chapter on clamps. Although covered in previous editions, it was determined the clamps needed a separate chapter from other below-the-hook equipment for more specific guidance. Clamps are one of the most important pieces of material handling equipment.
Keep an eye out on social media for the release of Crosby's e-Book: Clamping 101.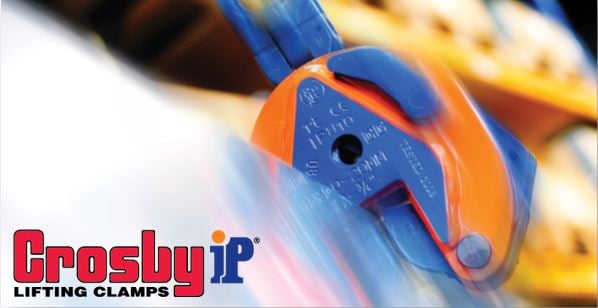 ASME 30.20 includes Chapters on: Structural and Mechanical Lifting Devices; Vacuum Lifting Devices; Close Proximity Operated Lifting Magnets; Remotely Operated Lifting Magnets; Scrap and Material-Handling Grapples; and Clamps. The new Clamps chapter includes paragraphs on: Marking, Construction and Installation; Inspection, Testing, and Maintenance; Operation; and Instruction Manuals.
The ASME B30.20 document is one of 28 volumes included in ASME B30 Safety Standard for Cableways, Cranes, Derricks, Hoists, Hooks, Jacks, and Slings. The standards are under the oversight of the American National Standards Institute (ANSI), and are generally to minimize injury, provide direction to all associated with the covered equipment, and give guidance to regulatory bodies concerning safety directives.
ASME publications can be found at https://www.asme.org/shop/standards.