Crosby Hires Andy Vogl as the Vice President-Sales
The Tulsa, Oklahoma, based Crosby Group, a global leader in accessories for lifting and material handling applications, has announced the addition of Andy Vogl to The Crosby Group as the Vice President-Sales. As the VP-Sales, Andy has oversight for Crosby Group sales on a global basis.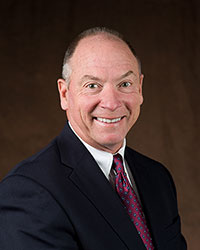 Andy's 30+ year career has been spent in sales leadership roles for diversified industrial companies who mainly have used value-added distribution as their chief channel to market. For the past 12 years, he has been a Vice President of Sales for Danaher Corporation in their motion and control businesses. Prior to that, he was part of a newly-formed company, Automation Solutions International (ASI), which included a manufacturer as well as several industrial distributors. He served as the Vice President-General Manager for the Western region until Danaher acquired the manufacturing portion of that business. Before that he held key sales roles with Danfoss Inc. and Parker Hannifin Corp., which again are companies that embrace sales philosophies and channel strategies very similar to The Crosby Group.