Our top priority continues to be the health and safety of our customers, suppliers and employees. Our thoughts are with those individuals and communities which have been affected by the spread of COVID-19. I want to take the opportunity to update you on our latest policies and reaffirm our support for our customers and their employees.
Health and Safety
The company is actively monitoring the CDC and ECDC websites and other sources regarding the coronavirus and has implemented measures globally that exceed the recommendations. From preventative health measures to restricting non-essential travel, our teams are working nonstop to minimize health risk while meeting our customers' needs for our products and services.
Supply Chain Readiness
We are a highly vertically integrated manufacturer which allows us to localize our supply chain and manufacturing to the markets where our products are sold. This enables us to quickly respond to the volatility caused by current business conditions. We continue to monitor our entire supply chain and perform full assessments of each product line to minimize any potential disruption. We are in frequent contact with our suppliers to ensure they are taking proper precautions for their employees and supply chain.
On-site Visits and Training
The health and safety of our end-users, channel partners and employees are top of mind during this rapidly evolving period. Therefore, we have put the following policies in place:
Distributor and End-User Visits: We have stopped air and rail travel for all The Crosby Group employees and we therefore anticipate fewer on-site visits for several weeks. Our field sales and support teams are always available via email and phone.
Training: To reduce the potential risk of COVID-19, we have made the difficult decision to postpone all scheduled in-person training sessions and truck demonstrations effective immediately through April 30, 2020. We will continue to monitor the situation as it develops and evaluate future plans on an ongoing basis. We thank you for your support in this decision. In order to continue to provide critical training for channel partners, we are expanding our virtual training curriculum and will announce more details soon.
Customer Support
We are committed to providing the best support in our industry to our customers. With that in mind, we are actively implementing programs to ensure continuous communication and customer support through remote work capabilities and other measures.
We encourage you to reach out to your local contact at The Crosby Group with any questions or needs. We will continue to monitor the situation and notify you of any indications of potential impact to your business. Thank you for your partnership and best wishes for the health and safety of you and your team members.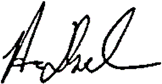 Robert Desel
CEO