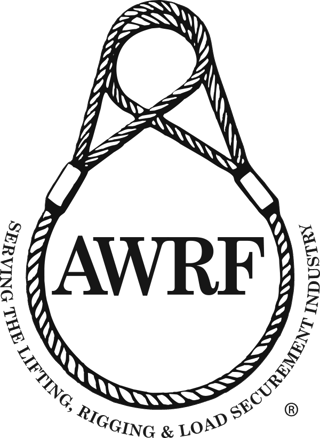 As we head into the busiest time in our 2017 conference and trade show schedule we wanted to chat with one of our favorite associations and reflect on our 30 years as members of the Associated Wire Rope Fabricators (A.W.R.F.). Emily Gilbert, Executive Staff of the A.W.R.F. was gracious enough to give us some time before the October 22-24, P.I.E. trade show.
Emily gave us the run down about what A.W.R.F is all about. "A.W.R.F promotes common interests amongst companies who manufacture, distribute or fabricate lifting, rigging, and load securement devices. They work to establish, acquire, preserve and disseminate various technical information. They, also, encourage the development of safety standards and programs, and product identification procedures."
Crosby has an extremely active presence in A.W.R.F. with an employee as the chairman of the Testing Committee on the A.W.R.F. Technical Committee. We pride ourselves on our quality products and focus on safety. According to Emily, "Crosby is a key industry suppler that services and educates our regional members in the safe use of the products." We strive to prove ourselves as the top of the industry, and appreciate that recognition from A.W.R.F
We are glad to have a connection with A.W.R.F. Organizations, like A.W.R.F., have made it easier for us to share our knowledge with the industry. We have the knowledge, and these connections help us lift others up to the standard that has been set.