Featuring over 600 sizes to choose in frames 1 through 5, each product is custom cut to your specification and individually bagged with a nut and washer. Our product is proudly made in the USA and touts working load limits ranging from 800 to 30,000 lbs and a design factor of 5 to 1. Best of all, our turnaround time on frame sizes 1 through 4 is just 24 hours if ordered by 5pm CST. Frame size 5 will ship within 5 business days.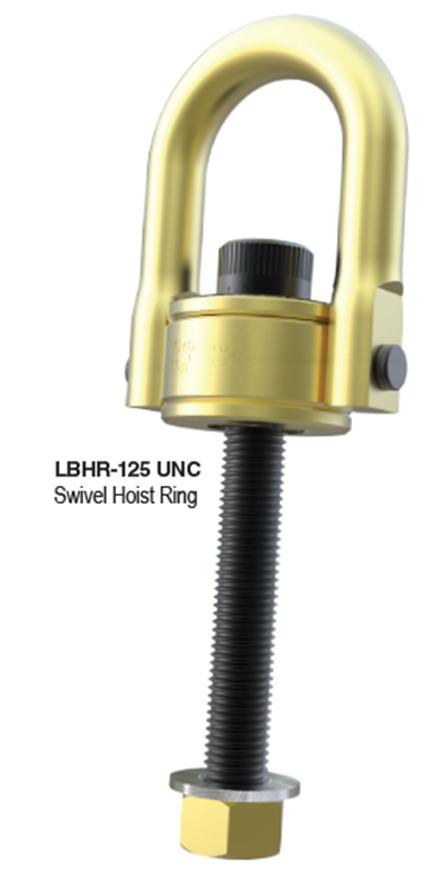 Please note that order sizes of 10 or more must be placed via Crosby Customer Service.
All Long Bolt Hoist Rings – 125 UNC Swivel Hoist Rings include the following features:
Individually proof tested to 2 ½ times the WLL
Bolt specification is an Alloy socket head cap screw to ASTM A 574
All threads listed are UNC
Frame sizes 2 and larger are RFID equipped
WLL and recommended Torque value permanently stamped onto the top washer and color coded for easy identification (red)
Remember, when time, quality, convenience and service matters, think Crosby Long Bolt Hoist Rings.
If you have more questions concerning this update, please contact your Crosby District Manager or Customer Service Representative.